US Pro Golfer Natalie Sheary Uses Kaasen for Post-Surgery Rehab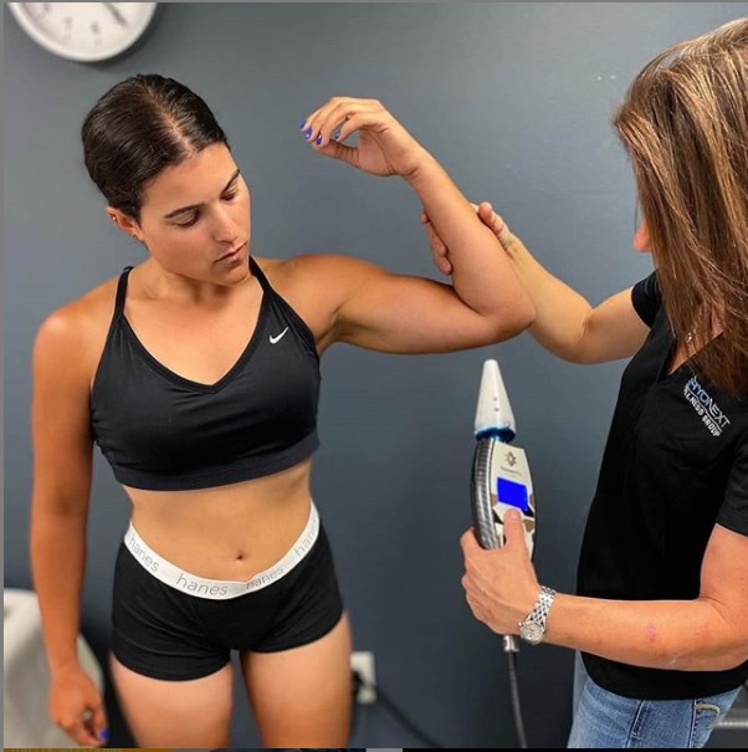 US Pro golfer, Natalie Sheary, has been receiving post-surgery rehabilitation treatment using TruCryo's world-renowned Kaasen cryo-therapy devices.
Natalie, who will see 2020 as her 9th year playing professionally, has been receiving rehabilitation treatment from Six Degrees of Wellness, based in Orland, Florida. Six Degrees of Wellness provide neuromuscular and neurosomatic therapies at their state of the art facility, using the KaasenPro cryotherapy device to enhance their treatments.
Speaking on her treatment using Kaasen, Natalie said "After shoulder surgery last fall, it's been a long road to recovery, but I have been so lucky to be recommended to Hallem and Megan at Six Degrees of Wellness."
"What they offer with the treatments, especially the localised Kaasen cryo, combined with neuromuscular therapy, is something that has been greatly beneficial to me getting my power back in my swing, my range of motion and my pain is non-existent anymore"
The TruCryo team are thrilled to see our equipment being used to make such a difference to the career of a professional. We'll keep you updated with Natalie Sheary's progress along the way.
Discover the KaasenPro device. To learn more about the work done at Six Degrees of Wellness, visit their official Instagram page.