Boxing Clever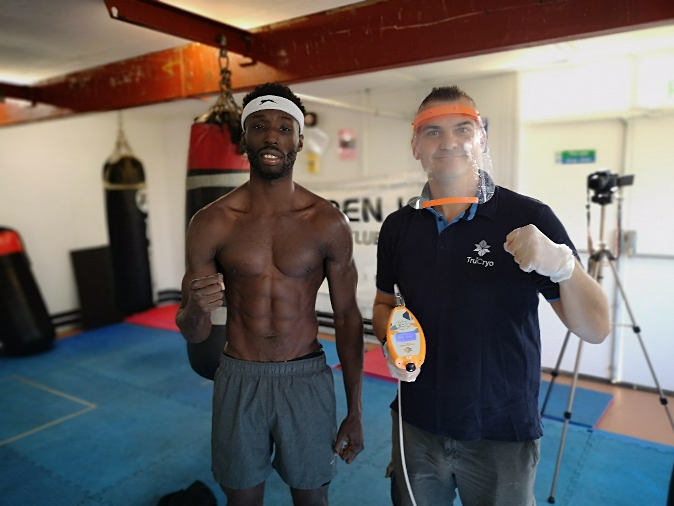 The English Middleweight Boxing title is being fought this upcoming Sunday 4th October 2020 between current champion, Linus Udofia, and promising contender, John Harding Jr.
TruCryo Technical Trainer, Nick Peters, has been working with John Harding Jr's camp to prepare for this fight by incorporating cryotherapy using the Kaasen handheld device. Working closely with Harding's physio, Chirag Patel (Clinical Director at MyPhysio, Croydon), the targeted cryotherapy sessions have helped with Harding's recovery, pre and post-workout during his brutal training regime.
Having suffered from tendon inflammation in his shoulder, which has troubled Harding in his last few fights, the Kaasen treatments have given him more confidence to throw his power punches without risking injury.
Patel said, "This incredible device enhances the therapies I practice and has greatly improved some of the outcomes during his (Harding) training. John is a machine and the Kaasen has helped to keep him well-oiled".
Using cryotherapy before the warm-up exercise has played a part in Harding's preparation for training.; making muscles more supple and increasing endurance. The timing of these cryo sessions has been key. There is an optimum time for the application of cryotherapy in which the cryo is enormously beneficial for maximising recovery and athletic performance.
The TruCryo team is backing Harding all the way and looking forward to knowing him as the new English Middleweight Champion after the fight!
Learn more about the Kaasen device range or contact us to discuss becoming a stockist or finding a distributor near you.